Best Mountain Biking Shoes: Cycling-specific flat pedal shoes can enhance your overall mountain biking experience by offering comfort and a confidence-inspiring grip to keep you anchored to your bike. We've hand-picked the best flat pedal shoes for 2022 to help you decide which pair you need to send in this year. Let us know your favorites in the comments below.
Freerider Pro 510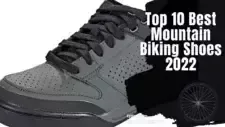 If you're taking on more challenging trails, hitting gaps, drops, and rocky shoots, the eco-friendly Freerider Pro 510 Prime blue shoes are the pick for you.
Available in men's and women's, they provide cushioning and support thanks to the compression molded eva midsole as well as an impact resistant pour on the toe box for extra protection against any strikes or mid corner dabs. The legendary super tacky stealth s1 rubber outsole has a well-deserved reputation for pedal grip, allowing you to stay laser focused with confidence, and the fast-drying synthetic prime blue upper made from recycled plastic means you're helping the environment while riding flat out on the trails.
Price: Buy now from Amazon $85.00 – $259.45.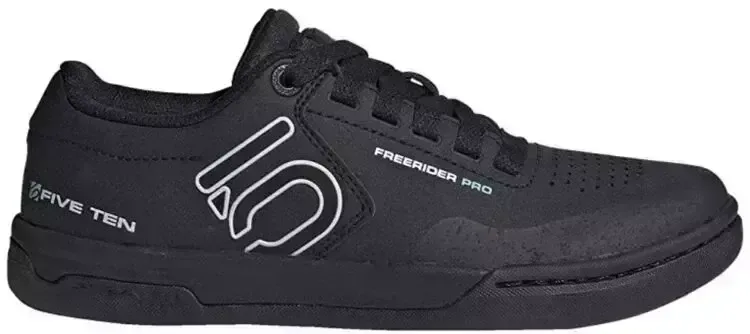 Impact Pro 510
Impact Pro 510 shoes deliver the benchmark by which all others are judged.
The ultimate in burly toughness with incredible grip and trail-shredding comfort, they achieve perfect flat pedal performance thanks to the unsurpassed stealth s1 rubber outsole. This uses the classic 510 dotty tread pattern and sticky rubber compound to deliver exceptional grip and pedal feel.
Along with a poured on toe box for added protection, they offer a perfect balance of stiffness, flex, and durability in the midsole too. These are built to handle the toughest of trails at the fastest speeds and are the perfect shoes for those who prefer the rumble of flat pedals.
Price: Buy now from Amazon $159.90 – $180.00.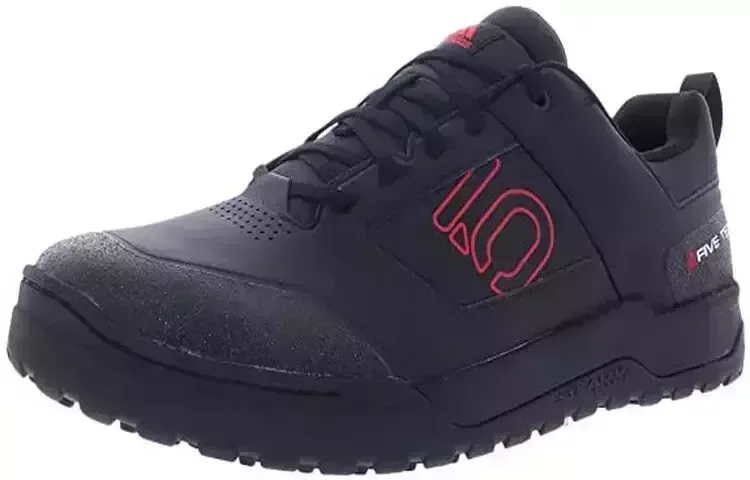 Shimano Gr5
The Shimano Gr5 shoes are a durable choice with plenty of grip to help you take on the harshest of trails.
Using a Shimano rubber outsole, they aim to deliver better control on and off the bike, plus they have a durable synthetic upper acting as a rugged shield to fend off trail obstacles. The Gr5 shoes feature extensive toe and ankle protection and are built for all-day comfort.
Price: Buy now from Amazon $83.69 – $101.26.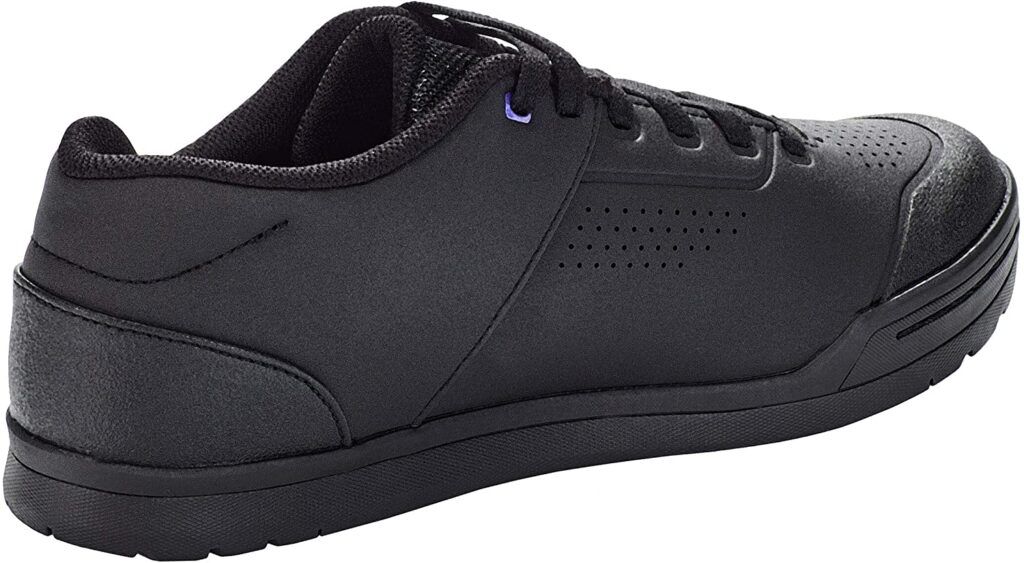 Giro Riddance
The Giro riddance off-road shoes inspire confidence with a bit of grip so you can attack any trail at full speed. They use an all-new vibram mega grip isr rubber engineered for glue-like grip and class-leading vibration dampening.
They also have an eva midsole, ensuring that even in the rootiest and rockiest trails, your feet are staying firmly on those pedals made with rubber toe and heel reinforcements. The ride shoes are burly enough to take on stacks and crashes and will soon have you nailing tech sections with newly found speed and confidence.
Price: Buy now from Amazon $99.00 – $198.51.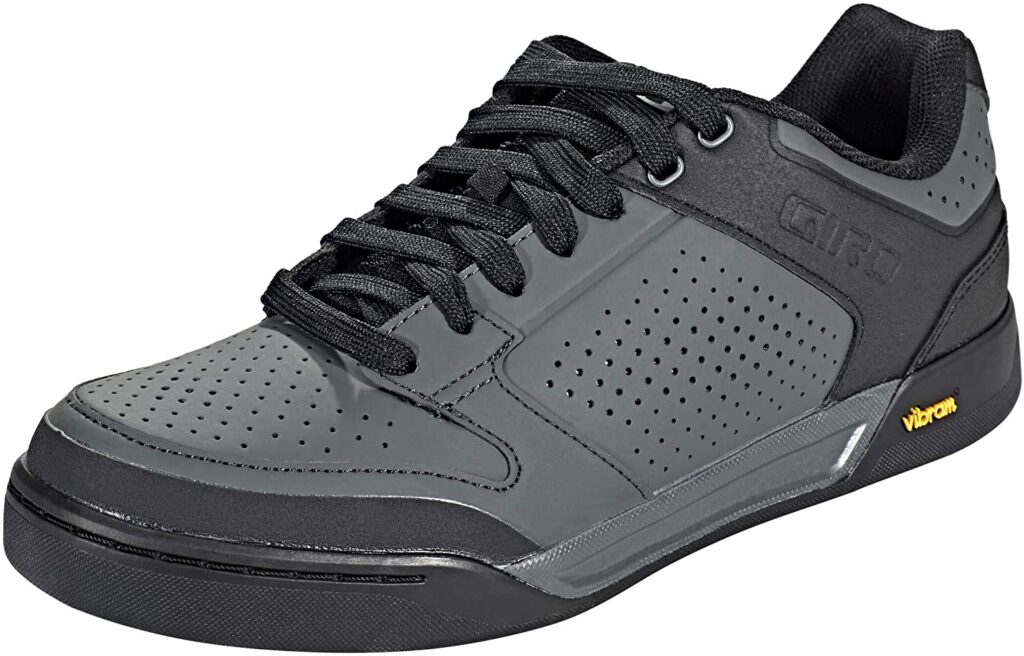 Crankbrothers Stamp Lace
The crank brothers' stamp lace flat pedal shoes offer an unshakable bond with your pedals, giving you unrivaled control as you tackle even the toughest and roughest of trails. The premium materials used in the upper construction deliver a snug, comfortable fit as well as excellent trail-ready durability. A reinforced toe box protects against impacts, while TPU reinforcements add abrasion resistance and a padded tongue for an extra layer of comfort and protection.
Their tread pattern also optimizes their contact surface and pedal compatibility, giving perfect traction on the pedal pins. There you go, there are hot takes on flat pedal shoes for 20 and 21. Let us know which ones you like the look of in the comment section below. Thank you very much.
Price: Buy now from Amazon $96.67 You Save: $33.32 (26%).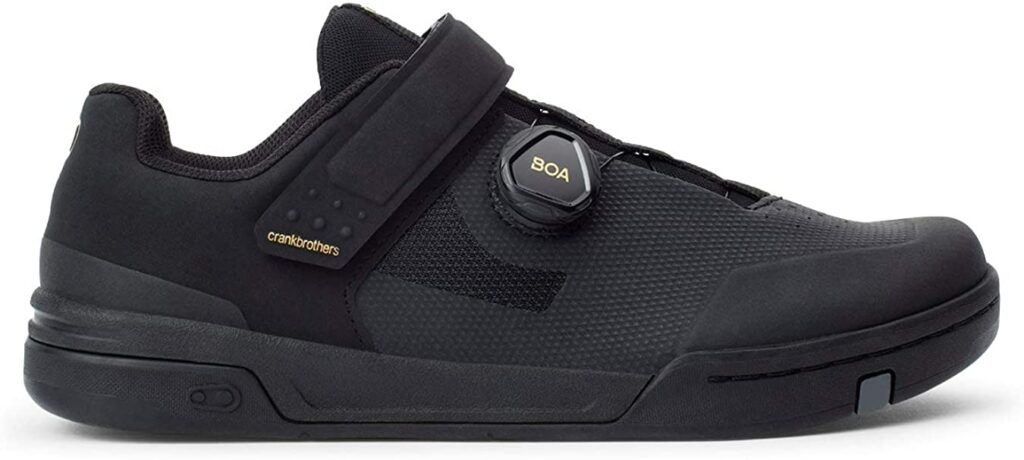 Gavin Shoe
At number seven, we have the Gavin MTB mountain bike shoes and pedals, which come with a rough guide price of around sixty dollars, which is currently offering a substantial saving. Any rider who wishes to have a go at clipless riding or have a change from flats can get all they need with the included pedals and cleats.
You will find there is no worry about build quality, and if there are problems, they do come with a one-year warranty for the shoes themselves and the pedals. Any rider who needs to keep their feet firmly on the pedals can do so at a fraction of the cost compared to some of the best clipless names in the mountain bike shoe industry. indoor fitness cycling shoes. Men's and women's are many mountain bike shoes that are only suitable for trail riding.
Features
The Gavin shoe delivers a pair of women's mountain bike shoes as they are versatile and you can take them indoors for recycling class as well as hit the trails or the roads.
The shoe is based on a road shoe, so there is lots of flexibility, yet the fiberglass injected nylon saws deliver maximum power transfer from the feet to the pedals. Comfort comes from the perforated insole, which also allows for breathability and fast drying during heavy sessions or hot days.
In addition, there is a notch in the tongue to allow for plenty of ankle movement, with a suggested retail price of around $65 USD. clip and biking shoes are affordable without too much compromise on quality. The cleats and sole are compatible with SPD mtb and crank brothers pedals, so there are no restrictions for pedal choice.
With quick release hook and loop fasting, they are easy to slip on or off and you can easily adjust for added comfort and mobility.
Like many mtb shoes that offer mesh uppers, these can easily lead to becoming wet when crossing streams, yet there won't be any discomfort thanks to the fast drawing capabilities and the design of the insole. Any bike rider who wants a versatile shoe may not need to look much further than this affordable option from Gavin.
Price: Buy now from Amazon $59.95.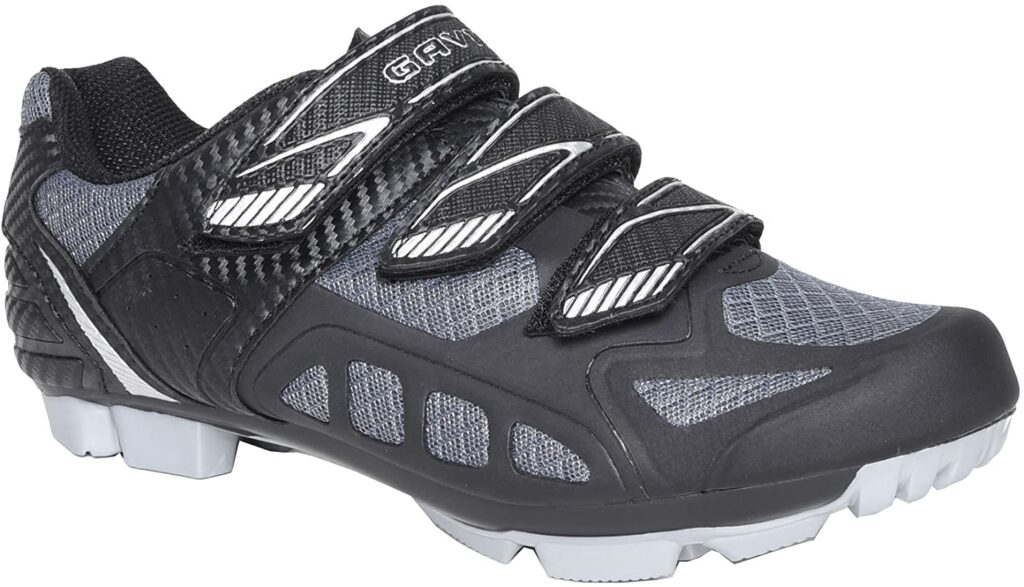 Tommaso Montagna
The number eight position is dominated by the Tommaso Montagna 100 best mountain bike shoes. If you are a beginner and don't want to invest too much in a new pair of mountain bike shoes, I recommend the Tommaso Montagna 100.
They will be perfect for you if you have wide feet. The unique feature of these shoes is that you can use them with removable climbing spikes. They improve your traction, especially in mud or wet conditions. The Montagna 100 shoes have a plastic sole that is covered by rubber pads. Their design is good not only for mountain biking but also for cyclocross because they provide a good grip that is useful for running.
The mesh upper allows for good airflow, so your feet will not overheat in the summer. The fastening system is made of three velcro straps. It is not the most comfortable fastening, but it is prone to damage when crashing.
Price: Buy now from Amazon $69.99.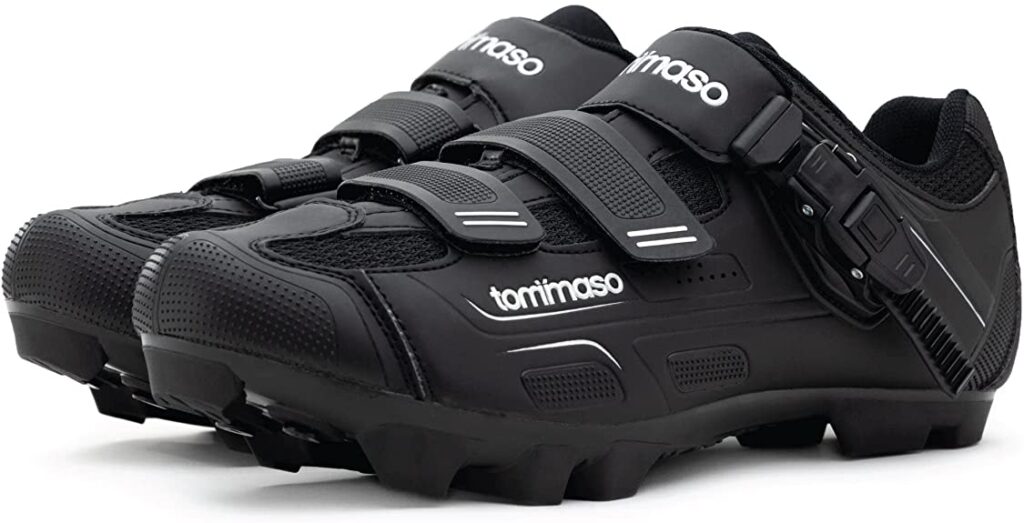 Dominator 7
Overall, the CD dominator 7 mega sr is good for experienced riders. dominator 7 shoes are stiff to be as efficient as possible, yet comfortable enough for long rides. The upper is breathable, so your feet won't sweat as much in the summer.
Your heels will be supported by the plastic heel cup that keeps them stable, and the plastic toe cap protects your toes against rocks. CD shoes are also well known for their durability. Dominator 7 is no exception. If you are a writer with wide feet who wants shoes that last, these are for you.
Price: Buy now from Amazon $269.99 – $279.99.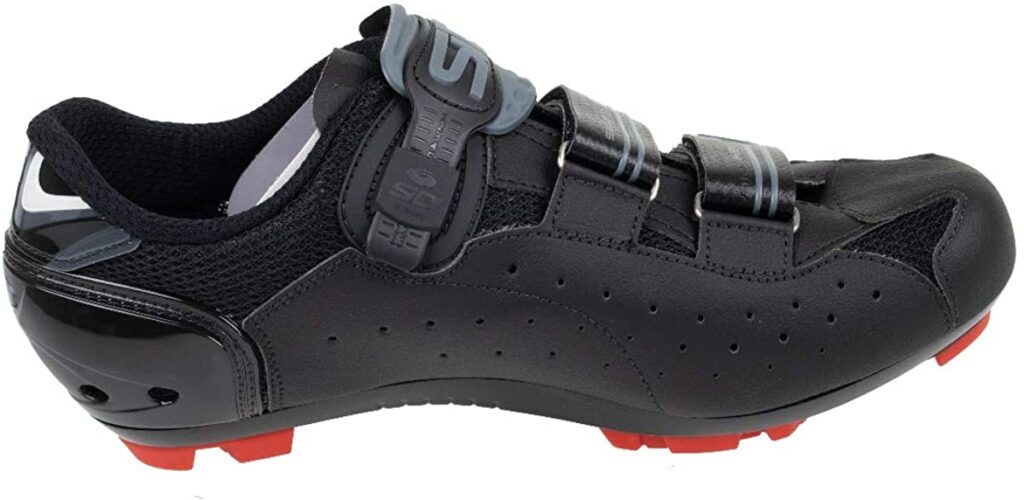 Louis Garneau Granite
The number ten position is held by Louis Garneau Granite, the best mountain bike shoes for cyclocross. Louis Garneau produces high-quality cycling shoes for an affordable price. Their granite two mountain bike shoes combine excellent ventilation, comfort, stiffness, and grip.
Their nylon and fiberglass soles have anti-slip pads that improve traction, especially in wet conditions, making them an excellent choice for cyclocross. The boa dial fastening system is combined with velcro and heel retention that will stabilize your heels. You will probably not see these shoes among the pros. I guess it is due to a poor Louis Garno marketing strategy, but they are worth it.
The Louis Garneau Granite also has an excellent price-value ratio, making them a good choice for experienced or more demanding riders who aren't afraid to get dirty in cyclocross.
Price: Buy now from Amazon $114.03 – $270.63.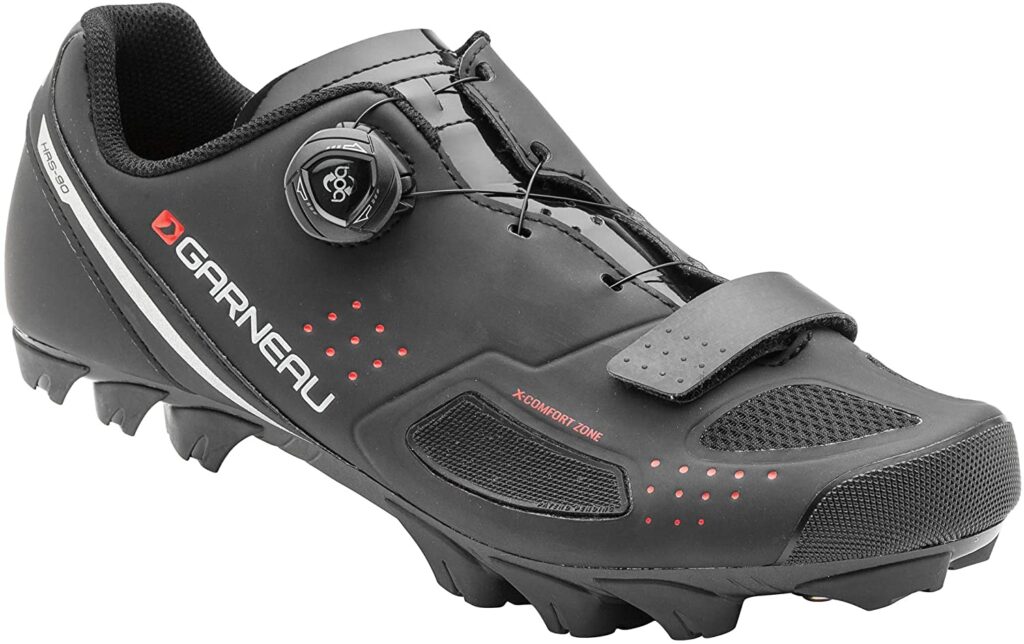 Cylinder
Finally, at number eleven, we have the gyro cylinder, the best mountain bike shoes for beginners. produces high-quality cycling shoes.
Their cylinder shoes combine a convenient boa dial with a velcro strap. This allows you to easily fasten them even during a ride on bumpy roads. Thanks to the mesh upper, they are ventilated, so your feet won't sweat as much and you will feel more comfortable even during hot days. Their soles are protected by rubber.
This means you can walk in them for short distances, yet they are not made for trekking or even hiking. The cylinder shoes include medium arch support and thus good comfort, especially for riders with narrow feet.
I would recommend them to beginners and even experienced mountain bikers because of their affordability and good quality.
Price: Buy now from Amazon $99.59 – $142.66.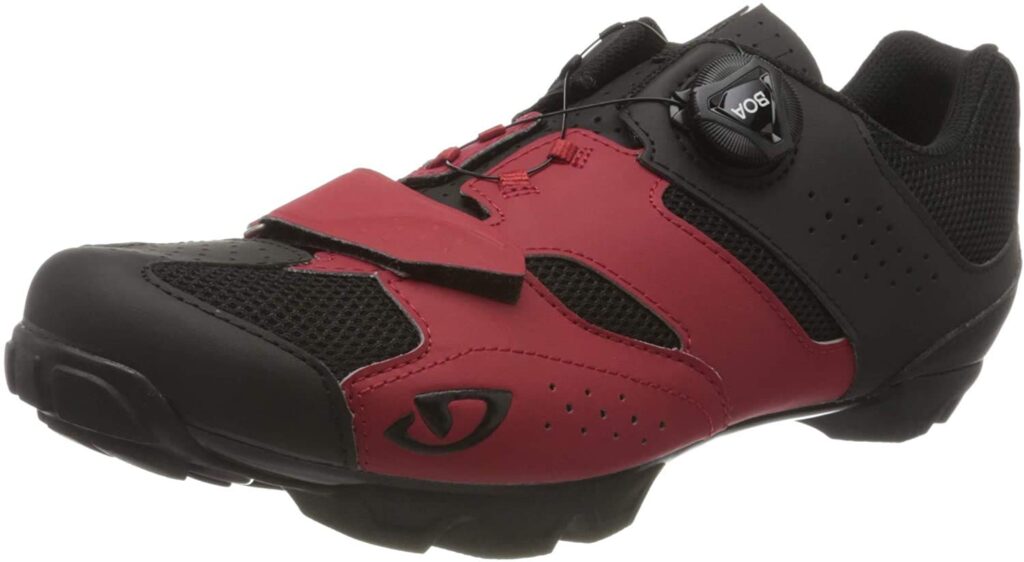 Conclusion
Finally, we come to the end of our Best Mountain Biking Shoes review. We hope you enjoyed it and found it helpful in your search for the perfect mountain biking shoes. If you have any questions or comments, please feel free to reach out to us. Thanks for reading!