What do you need for bike travel: So you're going for a ride today? Great! Today is one of the 7 best days of the week to ride, if not the best day of the week to ride. Here's a list of stuff you might want to take with you on your bike and some reasons why.
The helmet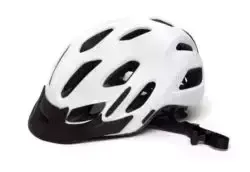 While it may be required by law in some jurisdictions, it is generally seen as a good idea everywhere. You have very little chance of having a motorcycle accident, and even less chance of being run off the road by a car, but if any of these things happens you will be grateful you are wearing a helmet. When it comes to wearing a helmet, I go by the maxim "Better safe than sorry."
Strategy
Obviously, you aren't obligated to stick to your planned itinerary, but it is a good idea to provide someone else with a basic notion of your whereabouts and how long you expect to be gone. In addition, knowing that there are only 5 more miles before you reach your destination, especially if you're riding hard, keeps you motivated when you're starting to feel fatigued. And the longer you intend to ride, the more factors you will need to take into consideration while planning your route (water, bathrooms, stretch break, photo ops, etc).
Identification card
Having information about yourself and your allergies available to emergency responders, even if you are unconscious, is a good idea in the unlikely and terrible event that you are struck by a vehicle. This is true even if you are conscious and able to communicate with emergency services. I would strongly advise you to purchase a Road ID. They produce a high-quality product for a reasonable price.
Carry a spare tube with you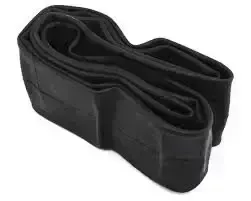 Whether you have a spare tube or a patch kit with you, sooner or later you will experience a flat tire. Also required is a method of inflating and deflating the new tube. Pumps and CO2 inflators that may be installed on a bike or carried in a pocket are plentiful and effective. Before you find yourself with a flat tire in the middle of nowhere, you should practice removing your tire and replacing the tube a few times.
Versatile tool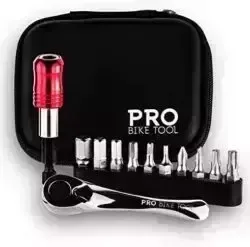 There are a plethora of bicycle tools available on the market. What tools you require versus what is already available can be vastly different. Obtain a toolkit that is small enough to fit in your jersey pockets or saddlebag while still including all of the items you are likely to use. The majority of selections will include the following items: a chain tool, 4, 5, 6, and 8 mm allen wrenches, as well as maybe tire levers. When it comes to the majority of situations, this will suffice. With just a few simple tools, you can make almost any adjustment on your bike.
Food and Water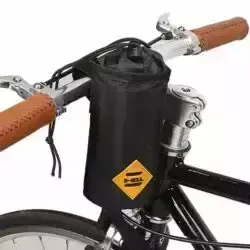 Once again, if you're planning a journey that will take more than an hour or so, you'll need to bring or purchase some food along with you. There is an entire area of the prepackaged food industry devoted to us endurance athletes, and the selection is virtually limitless in terms of variety. In fact, there are so many different goods available that virtually every diet and taste can be accommodated with a variety of options, and the majority of them are quite delicious. The same can be said for hydration, with water being just one of a seemingly endless array of drink options available in the endurance fuel business.
Water bottle cages, or at the very least one, should be included in the purchase of your bicycle. It is recommended that you carry water with you if you are riding for more than half an hour. If you're expecting to ride for more than an hour, you may want to bring two bottles of water and make a plan to stop somewhere along the way to refill them (see No. 2). I like to discover public spaces, such as parks, where I can easily access a water fountain and refill my water bottles for no cost.
Sunglasses and Phone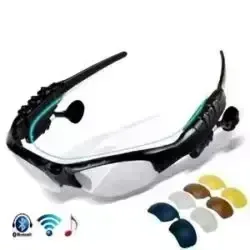 Not only is it useful for keeping the sun out of your eyes, but it is also useful for keeping everything else out. Bugs, wind, sweat, and tiny dogs are just some of the things that might get into your eyes if you're not careful.
In order to answer calls while riding, I do not advocate using a wireless headphone; instead, keep your phone close by in case you get stuck somewhere and need assistance. Nobody wants to do it, but anyone who has cycled 50 milers on a regular basis has undoubtedly had to make the call of shame at least once in their lives (whether they admit or not).
Bag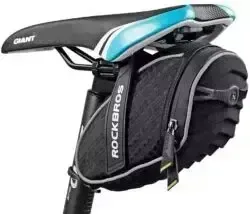 A small collection of items to transport will be required, and you will want a container to house them. You'll find plenty of possibilities, as well as bags in a variety of colors and sizes, to contain all you need once again. Some bags are luminous, some have flashing lights for increased visibility, and some are simply plain black–the bag you want is out there somewhere.
Summary
This is a very basic list of requirements. It's not that you can't ride your bike if you don't have all 10 of these items, but they're an excellent starting point for what you should buy and bring with you if you plan on riding frequently. If you travel for a long enough period of time, you'll almost certainly find yourself in need of something from this list. Get out there and take pleasure in the ride that is ahead of you! Although it's likely that you won't need everything on the list, it's good to carry the essentials just in case.