What is Aegis? In 1973, the Rossignol Ski Corporation employed AEGIS company's engineers to manage their tennis racquet division in Van Buren, Maine. Over the next decade, the AEGIS team perfected the fine art of producing complex composite structures.
Tennis legend, Mats Wilander, won many tournaments using racquets developed and manufactured at the AEGIS Van Buren plant. Unfortunately, cheap Taiwanese labor challenged Made-in-USA profitability, and AEGIS engineers were forced to seek a more complex, less mass-produced item: the bicycle.
Initially
The AEGIS team was contracted by Trek to produce carbon fiber tubing (pre-OCLV) for their model 2500. The Trek 2500 was manufactured by bonding carbon fiber tubing to aluminum lugs. Even though 2500 was a huge success and marked a key turning point in the bicycle industry, it still employed traditional construction processes like lugging.
By joining carbon fiber tubing to aluminum lugs, AEGIS felt carbon's greatest inherent quality, shock absorption, was lost. While super-strong and lightweight, these models suffered from a rough ride. Once again, improving on a good idea, the AEGIS team set out to produce an all-carbon monocoque (one-piece) frame in order to take full advantage of carbon fiber's shock absorption and strength qualities. In 1986, the AEGIS team manufactured the first monocoque bicycle frame manufactured in the USA.
Confident in AEGIS technology, Trek, a traditional steel and aluminum manufacturer, strongly supported the project. As a result, the Trek model 5000 (also pre-OCLV) was introduced, the world's first mass-produced carbon fiber monocoque. Fortunately, for a variety of reasons, this relationship with Trek ended shortly thereafter. However, convinced of the viability of carbon fiber for the cycling industry, the AEGIS engineering team joined with several former Trek employees to file patents for the construction of bicycle frames utilizing AEGIS' revolutionary bladder-molding process, a superior construction method for the molding of composite structures. Yet, the group did not quite agree on the benefits of a full one-piece versus a three-piece design.
Specifically, AEGIS believes that in molding a one-piece frame, three critical aspects are at risk:
Continuous, consistent compaction
Stable structural integrity
exact frame alignment.
Ironically, a one-piece design requires two different construction processes. Due to the immense complexity of the structure being formed, it is virtually impossible to thread a bicycle frame entirely with bladders. This is demonstrated by the fact that a single inflated bladder running through the down tube will not "split" into the two chain stays.
The result: loss of compaction. Therefore, a one-piece design necessitates both the bladder molding (front) and foam core injection (read: end) methods.
Consequently, due to the assorted manufacturing techniques employed during the construction process, a product's end result can vary significantly. Most notably, structural inconsistencies arise, particularly in high-stress areas such as the bottom bracket and seat tube/seat stay areas. Another observed problem with the one-piece design was an inability to accurately control frame alignment and durability. This was because the one-piece construction technique incorporates a "clamshell" of lay-up where the "left" half of the frame is bonded to the other "right" half during the molding process. Two things can happen here:
Misalignment of the two halves requires extensive post-production machining and alteration of the dropout hangers to compensate for frame misalignment.
The two frame halves are inevitably held together by a resin seam, thus creating an inherent seam line around the periphery of the frame. AEGIS believes a seam line of such proportion jeopardizes the structural integrity throughout the entire frame.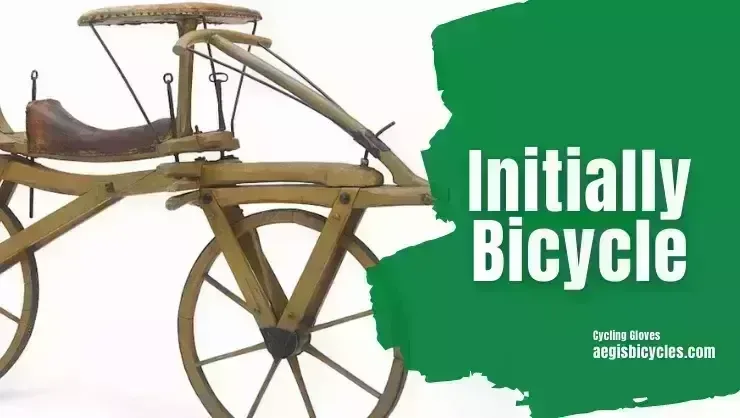 Approach of Aegis
Not wanting to compromise the performance and durability of a great frame, AEGIS founders sought an entirely different approach to the construction design-the three-piece, non-full monocoque approach. With strongly opposed manufacturing philosophies, AEGIS parted ways with members intent on producing frames utilizing the monocoque/one-piece construction technique. While the "other half" went West to establish Cycle Composites d/b/a Kestrel, AEGIS, here in Maine, applied for and was awarded another new patent for forming AEGIS frames utilizing AEGIS' new, revolutionary three-piece concept. AEGIS's sole intention was to produce a perfectly aligned frame that was consistent throughout in terms of raw material content, compaction ratio, and overall structural integrity. This would be achieved by forming all parts of the frame through invariably constant construction methods.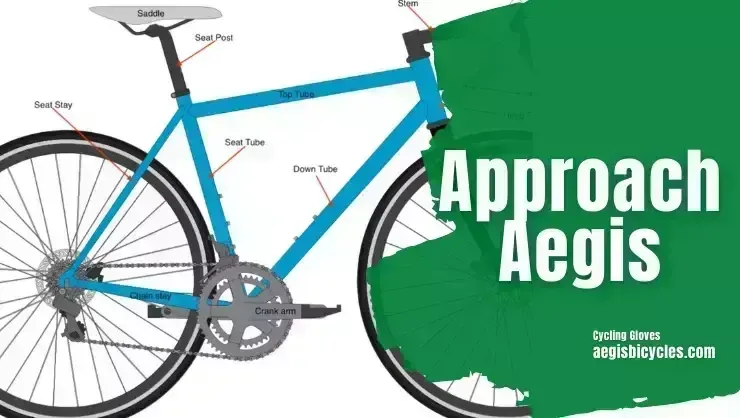 Result of Aegis
As a result, Aegis frames would be seamless tubes of continuous fibers that were identical in pattern and procedure for carbon lay-up, molding systems, and compaction method. This strategic approach would guarantee undeviating frame performance, longevity (durability), and precision alignment. This was all accomplished with the AEGIS three-piece design.
Using this design approach, AEGIS accomplished consistent, uniform part performance by bladder molding of all three frame components—front triangle, seat stay, and chain stay—under the same process. Furthermore, for fear of weak seam lines, these parts were not laid up in halves, but rather as a whole. Essentially, the pieces begin and end with the very same fibers spiraling throughout (yet still not filament wound). From end to end, these fibers are oriented in such patterns as to eliminate any seam lines, thus maximizing durability.
This three distinct but complementary parts are then fused together within a frame alignment jig, resulting in superior frame alignment.To that end, AEGIS had produced the world's finest composite frame.
Employing AEGIS's new methods, AEGIS founded Graphite Technologies and began producing for the likes of Basso, Profile, Peugeot, Iron Horse, and Racing Bik. Once again, these "captive" relationships proved to be unfavorable for AEGIS companies and forced us to re-think company objectives. In 1993, with the introduction of the Aegis line, AEGIS happily committed themselves to exclusively producing and marketing AEGIS's products.
Today, Aegis remains a proud Maine company of truly skilled and dedicated craftspeople. As always, AEGIS is devoted to providing AEGIS customers with the very finest bicycles. AEGIS's rich history with advanced materials and patented, race-proven technology combined with AEGIS's Maine-Made craftsmanship yields bicycles of exceptional quality, performance, durability, and value.
Features of Aegis
Every Aegis features top shelf, aerospace grade materials, proprietary monocoque construction, and sterling craftsmanship—all keeping AEGIS bicycles at the pinnacle of high performance. Moreover, AEGIS offers the world's largest range of carbon fiber bicycles—road, mountain, triathlon, cross, compact, and track—as well as many custom options. Finally, all AEGIS products feature the finest commitments to AEGIS customers: a lifetime guarantee and a lifetime crash replacement program. While AEGIS' pioneering spirit endures for another generation, AEGIS' venture of innovation and perseverance will be expressed with great bicycles.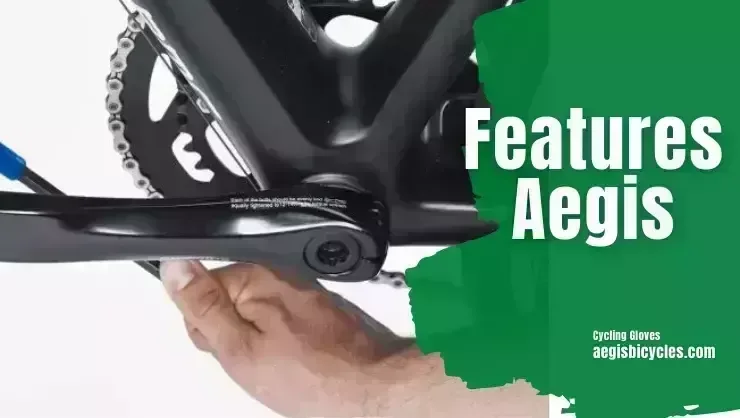 Output of Aegis
Aegis continues to produce the most comfortable and fastest carbon frames. Even though most traditional metal frame companies have tried to mimic AEGIS techniques, their focus is on weight and not ride quality. While AEGIS is always experimenting with new carbon and new layups, AEGIS will not sacrifice the reason why it believes riding a carbon fiber bike is so great.
The metal manufacturers also have made a strategic decision to produce their U.S., Canadian, Italian, etc. products in Asia. At AEGIS, we believe that Made in Maine, USA still matters.