Best Electric Bike Battery: The electric bike battery is a very important part of the electric bicycle. So make sure you get the best battery for you. So what is the best battery for you?
Opinions change from person to person, so we will give you a run through of a variety of the best batteries that you can choose from.
The NiMH Electric Bike Battery
The Giant Lafree used a Nickel Metal Hydride (NiMH) battery which seemed to work very well. Time has moved on however and this bike is no longer sold by Giant.
From experience, the NiMH electric bike battery was pretty good. NiMH batteries are light with a high energy density which are both very important for an electric bicycle. One problem is they can lose performance in cold conditions.
The NiMH battery is regularly used and they are sold in most electric bike stores.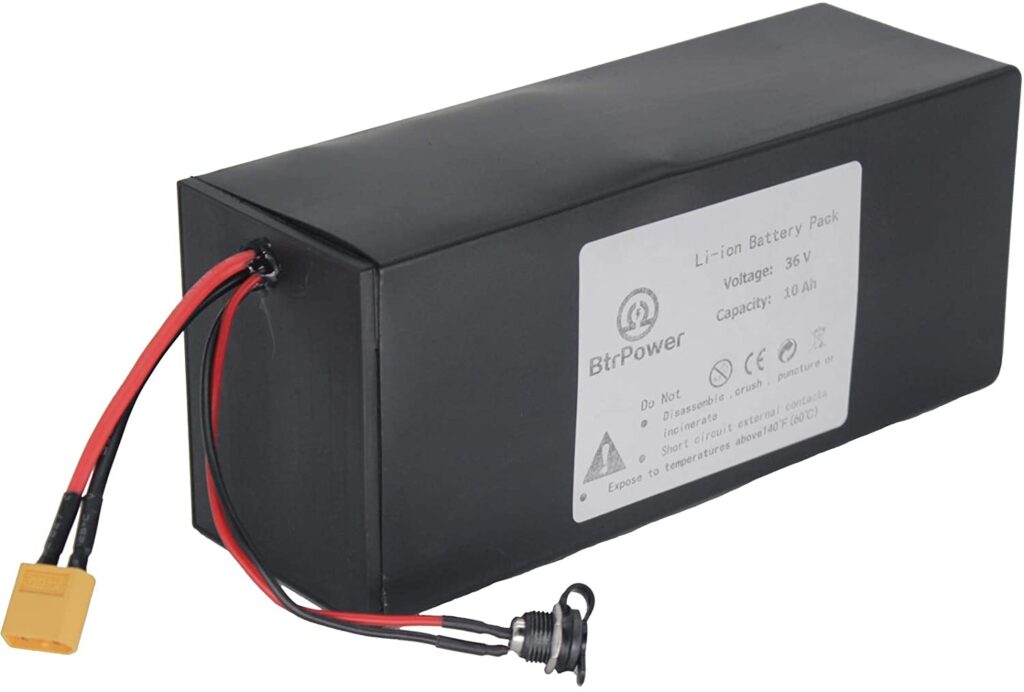 Is Memory Effort A Problem?
We have heard a number of people saying, "But they suffer from memory effect," as if it's a really big problem. But this is simply not true! Memory effect with an electric bike battery is totally overhyped. It causes next to no problem for e-bikes, so don't worry about this.
If you want a bike with a NiMH battery, it is a good option. Just always check replacement prices.
Different Batteries You Should Take Interest In…
Before deciding you should always weigh your options. So here are more batteries that could be of more interest to you:
The popular li-ion electric bicycle battery
The electric bicycle li-ion battery is frequently used with electric bicycles.
The Li-ion Battery Pros
The li-ion battery has the winning formula of:
High energy density,
A pretty fast charge,
And they are light.
So do these batteries actually have any problems? Although they are good batteries, they do have their cons.
The Li-ion Battery Cons
One noticeable feature is their price. The li-ion can be quite expensive, but if you are going to be bashing it about off-road, it would be worth the money as they can take a few bumps.
The Panasonic Crank Drive seems reliable. The price is quite steep, though.
The Agattu F electric bike uses the Panasonic crank drive and the motor is cleverly placed in the front wheel; this helps reduce rolling resistance and is quiet going downhill. The Agattu F is a decent electric bicycle.
If you are interested in something a little cheaper, the Monark Eco is a definite possibility.
The cells in the lithium-ion battery charge and discharge at different rates. This can make the battery unstable. But, if you are buying a quality electric bike li-ion battery, you won't have any problems with this.
Know This Before You Buy!
The electric bicycle li-ion battery is used on a wide variety of electric bikes. If you are buying one, make sure you find out the price of a replacement battery.
The cheaper SLA electric bicycle battery
An electric bicycle SLA battery is a good option if you are looking to save money somewhere when buying an electric bike.
Who uses the SLA battery? The seal lead acid battery is used in today's 'more affordable' generation of electric bikes.
Here are the pros of an electric bicycle SLA battery:
They are maintenance free,
They have a high energy density,
And they are cheap.
Here are the cons of an electric bicycle SLA battery:
They will need replacing in time,
There is a long charge time, but if you are charging overnight, this may not be such a big problem for you,
And they are heavy.
Is More Weight A Problem?
If the battery is heavy, this will increase the load on the hub motor if that's what you're using. This can cause problems. As the load on the motor increases, more heat will be produced. Heat is basically wasted energy and you want as little wasted energy as possible.
In conclusion, increasing the load will decrease the life expectancy, and you don't want this. Keep your bike as light as possible!
Summary of Electric Bicycle SLA Battery
If you are wanting to go cheap, go sealed lead acid. In saying that, when you start looking at cheaper models, be careful at what you are buying. We have heard a number of bad experiences with 'going cheap', so at least stick to bigger brand names.
The Currie/IZIP offer replacement parts which are essential. Always check the price of the replacement parts that you might need to buy in the future.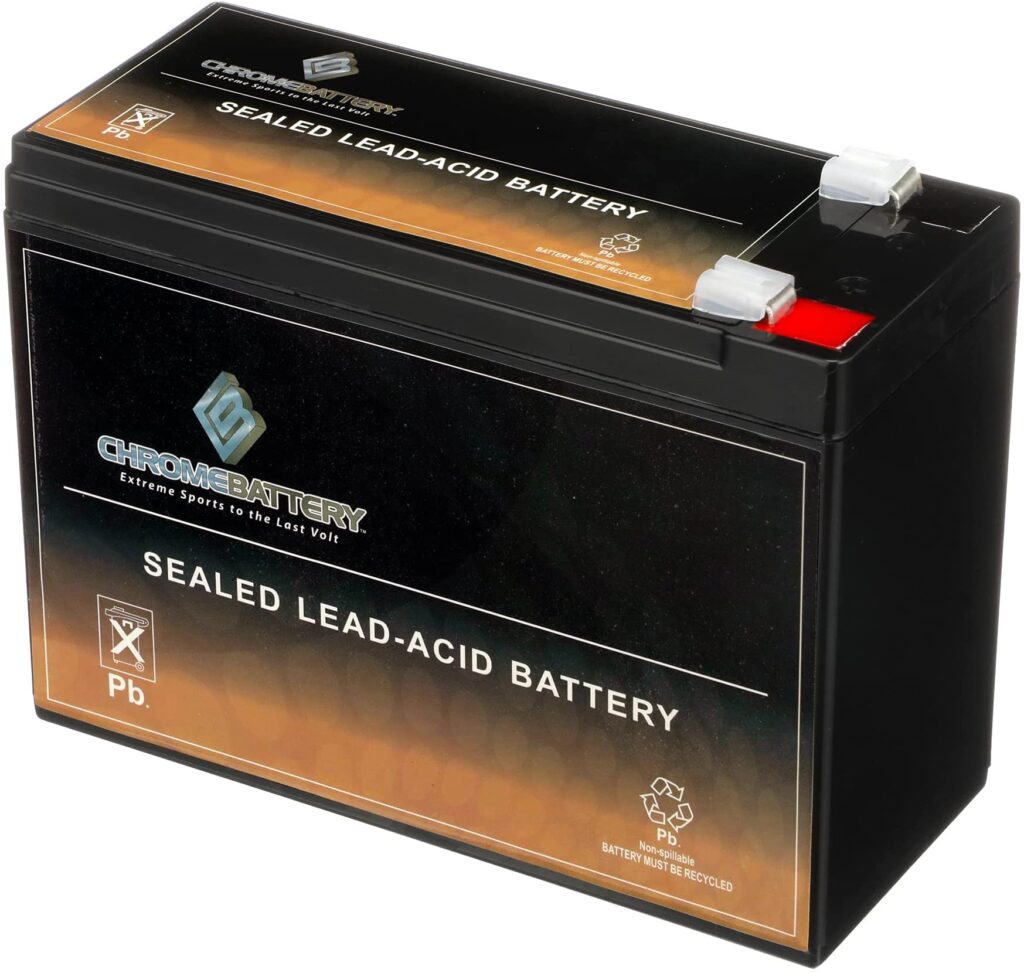 The fantastic the Lifepo4 and the SCiB
The electric bicycle LifePo4 battery and the Super Charge Ion Battery (SCiB) are two forms of the new battery evolution!
It's very exciting for us and very good news for us all to see this progress take place. It's yet another step of progress for better and more effective electric bikes!
So you want to find the best batteries for your electric bicycle? The electric bicycle LifePo4 battery and the SCiB are the very ones.
Whether you are tired of your old battery or are a first-time buyer, I'm sure you will love these two batteries.
And why? Because they are the best
The Electric Bicycle LifePo4 Battery Overview
When we first read the details of this new battery, we were enthusiastic about it's come about. Here's why…
The LiFePO4 (Lithium Iron Phosphate Battery) is the next step of Lithium-ion (Li-ion) batteries.
Like many other batteries the electric bicycle LifePo4 battery is maintenance free but is safer, it has a better power discharge and a superior life cycle. In the lab, it can travel 48 miles on a full charge and recharge in around 30 minutes. These are superb figures!
The LifePo4 battery is also very environmentally friendly.
Who Is Liberty Seamless?
Liberty Seamless can make your electric bicycle Lifepo4 to specific needs. They can offer 10ah to 100ah cells that offer a minimum of 2,000 cycles. Another good figure!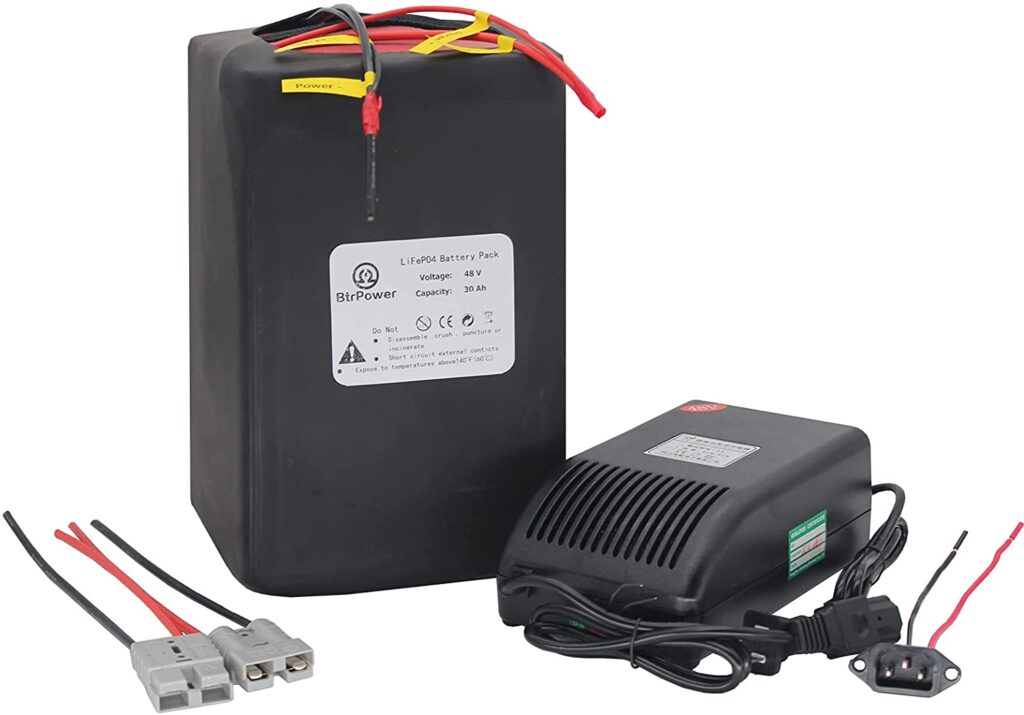 Conclusion
The electric bicycle LiFePo4 battery seems a viable option for future electric bicycles. The facts are convincing. But there is also the new battery from Toshiba. The Toshiba battery has combined forces with Schwinn to create the Schwinn Tailwind, making it a very appealing option.
Although we are enthusiastic about the LifePo4 battery, big competition has come in the name of Toshiba, forcing the LifePo4 to take the backseat. The Toshiba battery has attracted greatest interest, but the LifePo4 has the qualities to come through strong in years to come.
The Fantastic Super Charge Ion Battery (SCiB)!
The SCiB is the finished product from Toshiba who have invested $224 Million in their battery development. SCiB Battery Module TBP Series operates with a nominal voltage of 24V, the nominal capacity of 4.2Ah, weighs 2,000 grams, with dimensions of 10x30x4.5cm. There is also the little 2.4V version that weighs 150 grams.
The Super Charge Ion Battery is used for the Schwinn Tailwind. The battery offers:
Great safety,
The SCiB will recharge in only 30 minutes! This time cuts many other battery times by 1/8th!
It offers 2,000 cycles, This is a long, and very good cycle life.
Before you buy an electric bicycle, make sure you know what battery you are buying.
More importantly, find out the price of a replacement battery before you buy.
You should consider sticking to a budget that you won't let yourself go over. This way you won't spend silly money on a battery you don't really need.